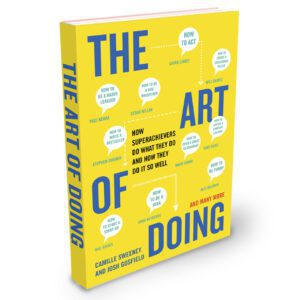 We all know that it takes hard work and the occasional dose of luck for someone to make it to the top of their chosen field, but is that all? To find out we asked dozens of people at the top of their field, including celebrities, entrepreneurs, artists and iconoclastic achievers, "How do you do what you do?" In the beginning, our goal was to uncover what was unique about each one of the superachievers we interviewed. But after months of research and thousands of hours of conversations we were surprised to discover how much a rock star, for instance, had in common with a tennis champ, or how alike a race car driver was to an astrophysicist in search of signs of extraterrestrial life. Learn their secrets here.
16 Articles That Can Change Your Life and Work
We've written hundreds of articles and posts over the last decade. Below are what many consider to be our best articles that have been the most popular, the most shared or had the greatest effect on readers' lives. We've organized them into four categories of four articles each.
Career Success Strategies That Actually Work
Understand Your Mind & Boost Your Emotional Intelligence
Creativity is a Superpower
Communications: How to Speak, Write & Fight Better